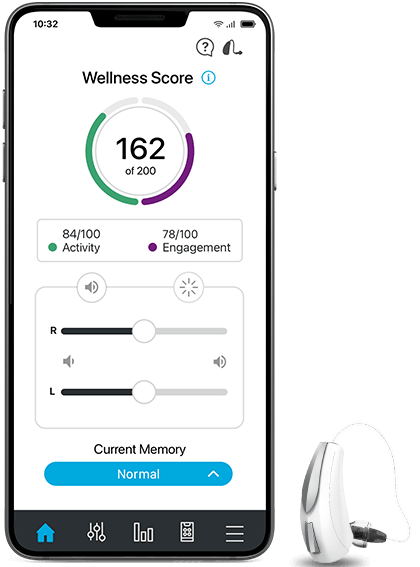 Quinn Ear, Nose, and Throat is now offering Starkey's Livio Edge AI hearing aids,  which are engineered to connect directly to  your phone  and using The Thrive App, you can :
Have full control over their hearing aids using their smartphone. Like a TV remote, it lets people adjust volume, switch memories and manage other features that hearing aids couldn't do until now.

The Thrive app is easy to set up, use and navigate, and gives wearers access to features to help them hear and live better:

Healthable features like Engagement and Activity tracking.
Assistive features like Find My Phone, Translate, Transcribe and Self Check, which lets you check your hearing aid performance without an office visit.
And hearing features like Mask Mode, which helps make it easier to hear people who are wearing face masks.